It's Our Mission to Support You
At Culbertson Memorial Hospital Foundation, it's all about increasing our ability to support the community. Your gifts directly and positively impact the quality of local healthcare provided to the area. It's important to note that the Foundation is a not-for-profit corporation that is separate from the hospital.
Any financial contributions made to the Foundation are used for updating Sarah D. Culbertson Memorial Hospital facilities, equipment, and programs in some way.
You can make a difference—donate today!
Culbertson Memorial Foundation Mission
Our mission is to solicit and acquire funds from philanthropic sources to enable Sarah D. Culbertson Memorial Hospital to better meet the healthcare needs of the people and the communities it serves.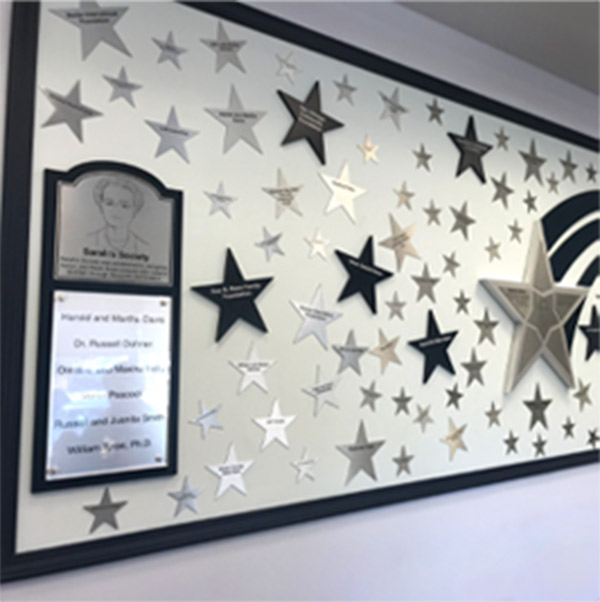 Organization
Established in 1995 as a 501(c)(3) not-for-profit corporation, the Culbertson Memorial Hospital Foundation conducts various fundraising activities each year to improve the health and care of those served by Sarah D. Culbertson Memorial Hospital. All contributions are tax-deductible as allowed by law.
The Culbertson Memorial Hospital Foundation Tax ID is 37-1332595.
Leadership
The Culbertson Memorial Hospital Foundation is led by a board of directors that consists of leaders from various communities in our service area. The Foundation board has the responsibility for governing the Foundation's policymaking, financial management and fund development activities. Assisted by the Foundation Director, these volunteers receive no compensation for their time and talents.
Board of Directors
Bob Jones, President
David Osmer, Vice President
Debbie Worthington, Treasurer
Bonnie Billingsley
Mike Clemens
Mark Dohner
Dave Hester
Kay Miller
Garry Moreland
Mark Read
Donna Sargent
Lynn Stambaugh
Chris Trone
Debbie Worthington
The Board of Directors for the Culbertson Memorial Hospital Foundation exercises prudent judgment in its stewardship responsibilities and assures donors that their gifts will be used exclusively for the purpose they designate and will not be combined with Sarah D. Culbertson Memorial Hospital operating funds. Donors are assured that information about their donations are handled with respect and confidentiality to the extent provided by law.
Questions about giving? Contact us!
Foundation Director
238 S. Congress St. Rushville, IL 62681