The staff at Rushville Family Practice believes in providing quality, compassionate healthcare. They take pride in making their patients and families feel at ease and they are committed to providing the care, the service and the respect patients deserve, all in a friendly, professional atmosphere.
Office Hours: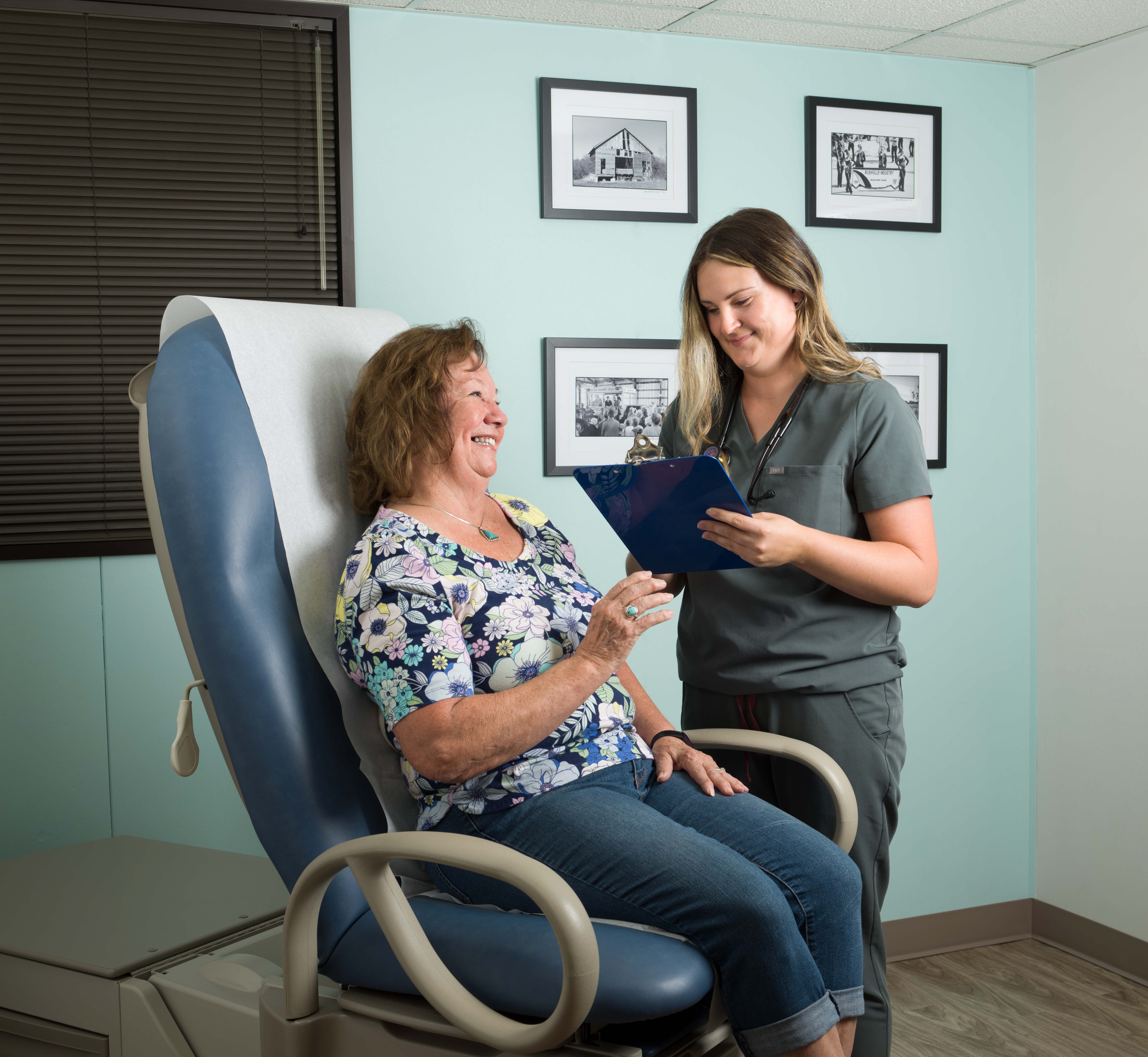 Monday through Friday:
7:30 a.m. – 5:30 p.m.
Laboratory Services
7:30 a.m. - 5:30 p.m. Daily
Counseling Services
8:00 a.m. - 4:00 p.m. on Wednesdays
Address:
233 South Congress St.
Rushville, IL 62681
Phone:
Family Practice Services Include:
Acute Illness Visits (colds, flu, sinus infections)
Care Coordination
EKG
Immunizations (flu, pneumonia)
Injections (Allergy and Testosterone)
Laboratory Tests including but not limited to:

Blood Sugar
Cholesterol
Drug Screens
Iron Deficiency
Pregnancy Testing
STD Testing
Strep Cultures
Thyroid Testing
Wound Cultures

Medical Management of Chronic Illness and Medication
Annual Medicare Wellness Visit
Procedures such as lesion removal and sutures
School and Sports Physicals
Specialist Referrals
Treatment for strains, sprains, and bruises
Treatment for work-related injuries
Wellness Exams including:

Well Baby
Well Child
Well Woman