Technology Meets Comfort
Culbertson Memorial Hospital is now offering patient-friendly MRI services with a SIGNA™ Voyager MR System from GE Healthcare. This system was designed to help maximize comfort for patients with:
A 70cm wide bore for more space around you
Next-generation clinical applications designed to reduce exam time
Quiet technology to reduce acoustic noise
In addition, this new system delivers uncompromised Imaging capability to help your physician make a definitive diagnosis. Experience the balance of advanced technology and comfort during your next MRI exam.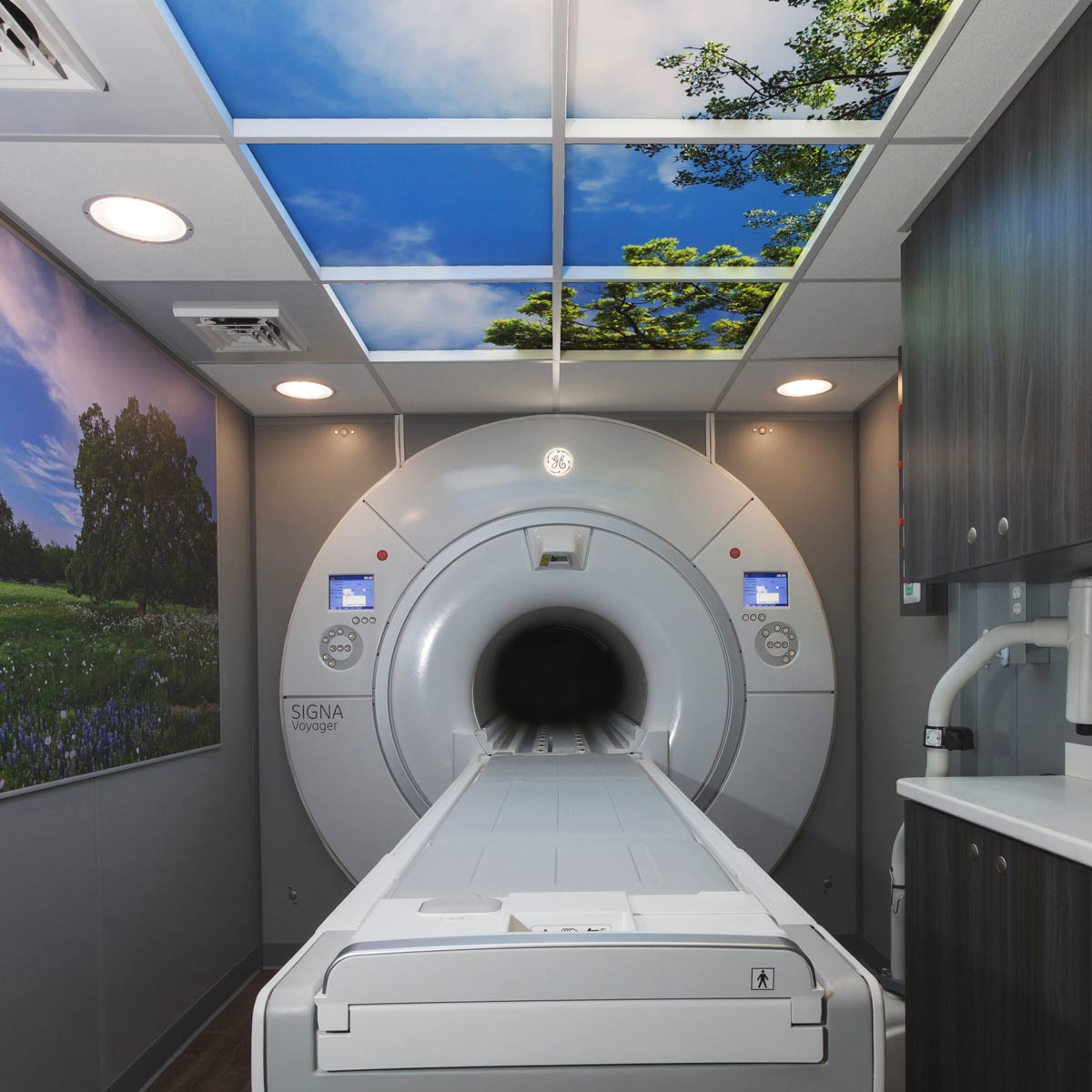 INCREASED PATIENT COMFORT
70cm wide bore, the largest on the market, eases patient fears and provides exceptional patient comfort. GE's most advanced noise-reducing technology, SilentWorks, reduces sound levels to roughly the same as ambient noise. Breathe-free and motion-free applications eliminate the need for breath-holds and lying still during the exam; both of which decrease the patient's stress level. Experience an overall decrease in claustrophobia.


ENHANCED PATIENT EXPERIENCE
Patients can select sound and lighting to fit their mood for a personalized experience which includes skylights, murals, and an integrated music system. The increased signal allows the exam time to be shortened without compromising image quality. Experience an overall decrease in the need for sedation.


INCREASED PHYSICIAN CONFIDENCE

Digital Surround Technology simultaneously acquires body coil and surface coil signals for improved SNR and uniformity. Total Digital Imaging helps deliver consistently sharper images than conventional MRI systems. Post-processing is incorporated into the protocol and completely automatic. SAR can be regulated for implants requiring this type of attention.


PERFORM MORE EXAMS

550 lb table weight limit. Robust configuration allows retention and growth of exam referrals rather than diverting to other MRI equipment outside your hospital. Non-contrast enhanced MRAs, improved abdominal, pelvic and long bone imaging due to the improved signal from the enhanced coil options and digital imaging.
We feel the right MR system should offer both excellent images and a user-friendly experience. Patients should be comfortable during their scan, and you should be comfortable in making a definitive diagnosis. We feel the right MR system has arrived.
The MRI mobile unit visits Culbertson Memorial Hospital every WEDNESDAY and every Saturday. To schedule an appointment, please call Culbertson at (217) 322-4321, ext. 5271.