Patients now have a more convenient way to receive the crucial, specialized infusion treatments they need. Culbertson Memorial Hospital is proud to open its brand-new Infusion Center, a dedicated space providing local, comfortable care from familiar faces. Serving as the highlight of Phase 1 of the hospital's renovation project, the Infusion Center builds on an already expansive list of outpatient services available in Rushville.
What services are offered at the new Infusion Center?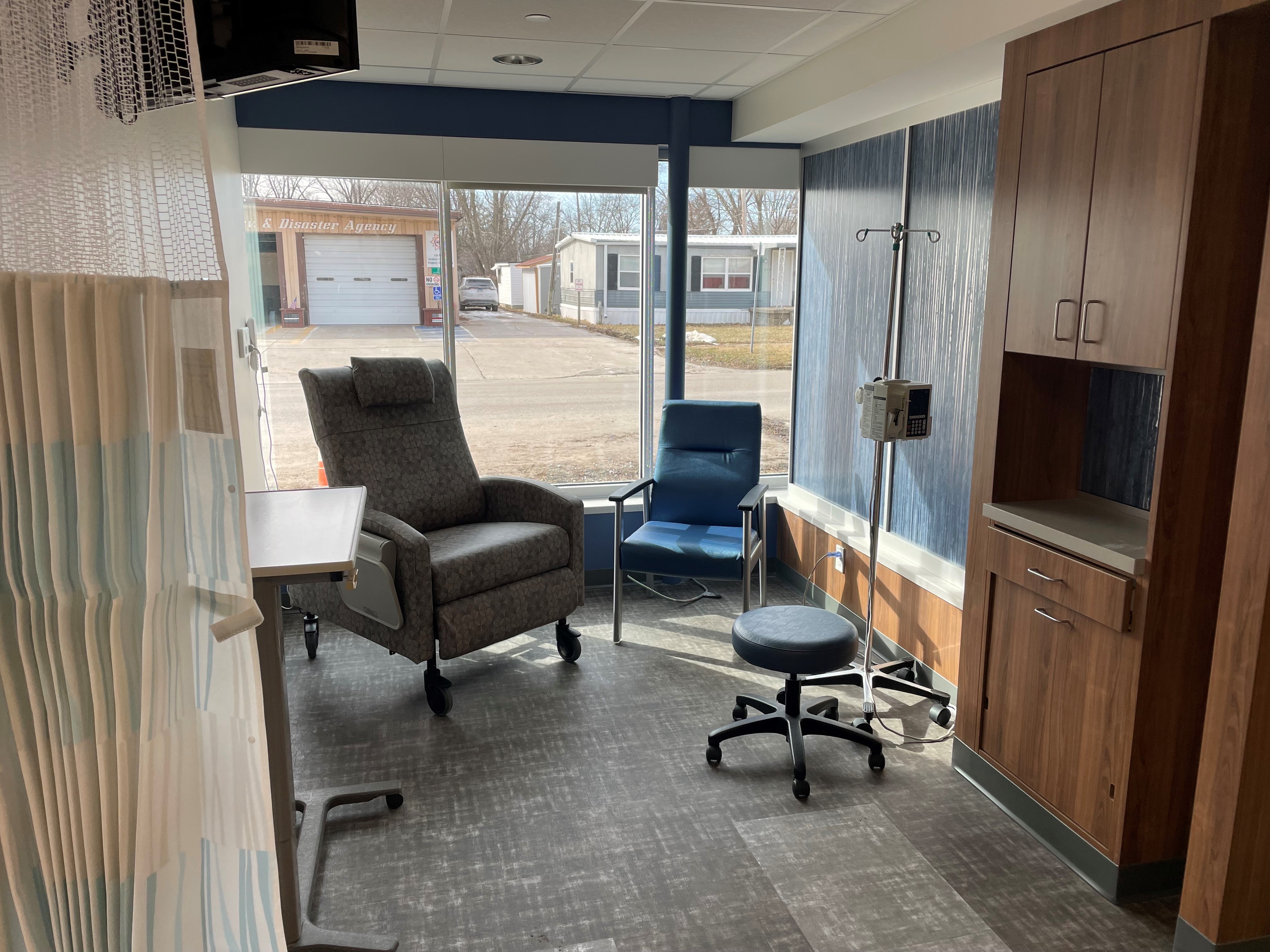 An infusion center is an outpatient clinic certified to administer infusion therapy, or the administration of medication and fluid through a needle or catheter. The Culbertson Memorial Hospital Infusion Center provides a wide range of infusion treatments, including screening, diagnostics, treatment, and counseling. Some procedures performed at the Infusion Center include:
Chemotherapy and immunotherapy infusions
Injections
Hydration infusions
Iron replacement infusions
Outpatient antibiotics
Transfusion therapy
Therapeutic phlebotomy
Port flushes
Port Infusions
In addition, the Infusion Center will provide PICC line placement in the future.
What are the benefits of the new Infusion Center?
The Infusion Center includes four semi-private and two private infusion bays, isolating infusion patients from others and redirecting unwanted traffic from immunocompromised patients. It also expands treatment options while adding more convenience for patients who would otherwise need to travel out of town.
Until now, patients in Schuyler, Brown, Cass, and southern Fulton counties had to travel out of town to receive infusion therapy. Now, those same patients can receive that care from the medical team that knows them best, ensuring continuity of care between patients and their providers.
OUR TEAM IS HERE TO PROVIDE EXPERT, COMPASSIONATE CARE FOR ALL PATIENTS. TO LEARN MORE, CALL (217) 322-4321.