Receiving a diagnosis of cancer is difficult, but getting the local treatment and support you need is not.
The Oncology Department at Culbertson Memorial Hospital is fighting cancer right here in our community with a caring, compassionate staff with state-of-the-art cancer treatment. We work in cooperation with regional cancer specialists to help keep your treatments close to home.
What services are offered through Culbertson's Oncology program?
Our program offers a full spectrum of clinical and support services - everything from screening and diagnostics to treatment and counseling.

Initial Consultation/Exams

Genetic Testing/Evaluation to Determine Cancer Risk

Chemotherapy Treatment

Hormone Therapy

Pain Management

Immunotherapy
In addition, the Oncology program offers diagnostics, lab testing and staging; medical and surgical referrals; physical therapy, and treatment options for Lymphedema.
What to expect
Here at Culbertson Memorial Hospital, you can expect nothing but the best care. Through tests, diagnoses, and any type of treatment, our Oncology team is there with an open mind. Upon diagnosis, our oncology team will coordinate the best treatment plan possible for your specific cancer. Any and all information is provided to you, as well as details pertaining to any new treatment options and clinical trials.
Our Oncology team is filled with outstanding medical professionals. The following are just a few of the people that you may encounter upon your journey: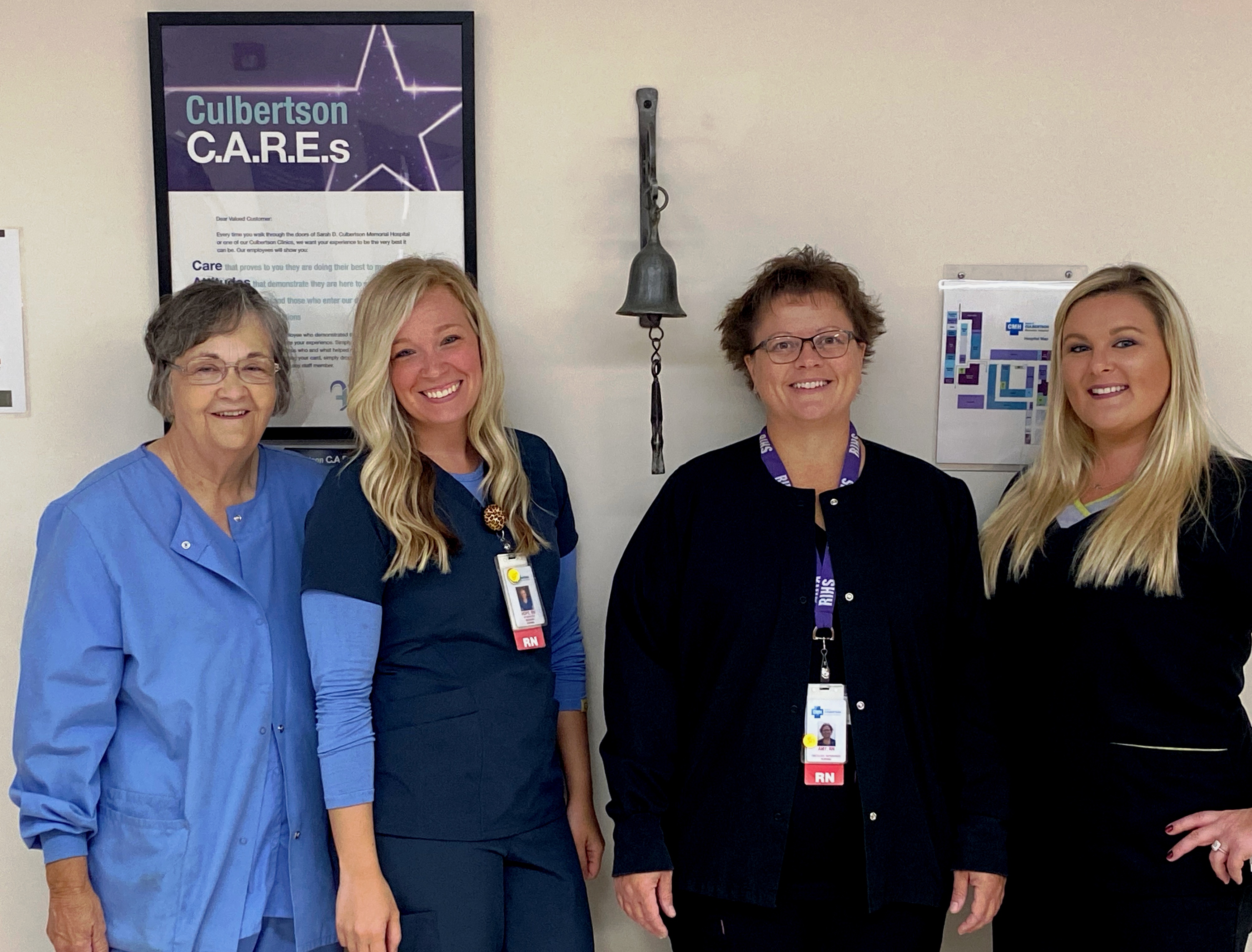 Medical Oncologist

Pathologist

Social Worker

Pharmacist

Radiologic Technologist

Oncology Nurse

Dietician


FOR EVERY SINGLE PATIENT THAT WALKS THROUGH OUR DOORS, OUR MEDICAL TEAM WILL BE THERE TO PROVIDE THE UTMOST COMPASSIONATE CARE. IF YOU OR A LOVED ONE NEEDS CANCER CARE CLOSE TO HOME, PLEASE CALL (217) 322-4321 TO MAKE ARRANGEMENTS.