Culbertson Memorial Hospital offers area patients the latest in sleep disorder technology.
Sleep studies allow doctors to measure how much and how well you sleep and whether you have sleep problems and how severe they are.
Are you getting enough sleep?
Sleep is as important to your health as the air you breathe or the food you eat. With lack of sleep, you try to make it through the day with too much coffee or other caffeinated drinks. It takes a toll on your job, relationships, productivity, health and worst of all, your safety, as well as the safety of those around you.


Sleep Apnea Literally Takes Your Breath Away.
Sleep apnea is very common and most people who suffer from it don't even know it. While you sleep, it collapses your upper airway causing muscles in the soft palate to collapse while the tongue is relaxed, making it difficult to breathe. It can increase your risk of high blood pressure, heart disease, stroke, diabetes and falling asleep while driving.
You may have sleep apnea if you've noticed any of the following symptoms:

Have you been told by a friend or family member that you snore?
Feeling tired during the day?
Having headaches in the morning?
Do you have High Blood pressure?
Have you been told you have pauses in your breathing during sleep?
Do you have Diabetes?
Sleep Apnea affects approximately 40 million US adults, and left untreated, has serious negative health effects, partially with other conditions, such as obesity.


What is a Sleep Study?
Sleep studies analyze your body's sleep patterns throughout the night. This involves the placement of special sensors that record the activity of your heart, lungs, brain, and muscles during the study. The sensors also monitor the air flow from your nose and mouth, as well as the level of oxygen in your blood. During your Sleep Study at Culbertson Memorial Hospital's Sleep Lab, you will spend the night in a private room set up similar to a bedroom in a home.
Most sleep disorders are easily treated and can greatly improve your quality of life. Sleep studies are usually covered by insurance as an outpatient procedure and are completed with a short stay in the sleep lab.
Sleep studies can help doctors diagnose:
Sleep-related breathing disorders (such as sleep apnea)
Sleep-related seizure disorders
Narcolepsy
What can I expect while participating in a sleep study?
There is nothing to fear while taking part in a sleep study. Sleep studies at Culbertson Memorial Hospital are performed on Monday and Tuesday nights and since that is when most people sleep the best. If you work a night shift and usually sleep during daytime hours, special arrangements can be made to perform your sleep study during the day.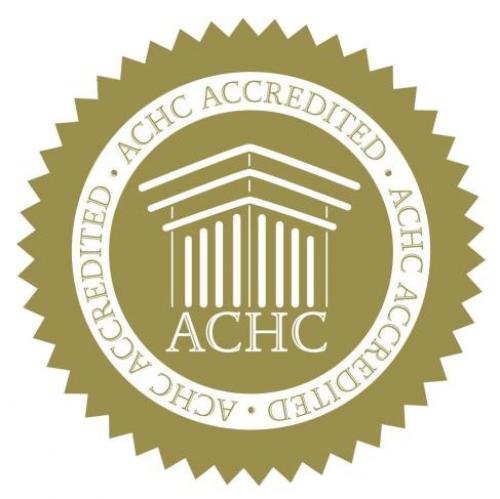 On the day of your sleep study, you should avoid caffeine after 5:00 P.M. Do not take a nap or sleep later than usual in the morning. Try to follow your normal routine. You may take a shower before coming to the sleep lab for your test, but do not apply any body lotion. Take any regular medications as directed by your physician.
You should bring some comfortable sleepwear. You may bring your own pillow, reading material, or anything else that will make you feel more at home.
Our sleep lab is accredited by the Accreditation Commission for Healthcare (ACHC) for compliance with a comprehensive set of national standards. By choosing a healthcare provider that has achieved ACHC accreditation you can take comfort in knowing that you will receive the highest quality of care.
Please check-in at registration and our trained sleep technician will escort you to your own private, home-like room, where you should have no trouble feeling comfortable and at home. Once you are settled in and ready to begin the study, the sleep technician will attach sensors to various areas of your skin with a special paste and tape application. You are free to watch television, read, or just relax prior to falling asleep.