What is a Swing Bed?
By offering Acute and Swing Bed Stays, Culbertson Memorial Hospital cares for you in times of illness or injury, from onset through recovery.
A "Swing Bed Stay" is a valuable service we provide through the Swing Bed Program at Culbertson for patients who have been hospitalized for an acute condition and are stable but not quite ready to return home. This transitional care program allows the patient to "swing" or transition from the acute care setting to a transitional care bed where they receive skilled nursing care and rehabilitation services to gain strength and independence.
During a "Swing Bed Stay", the healthcare team regularly reviews the patient's needs and plan of care to create individualized goals to aide in their successful recovery. The patient's primary care physician (with admitting privileges at Culbertson) or a Culbertson Hospitalist will oversee their care. While physician visits are less frequent than at the acute level, the nursing staff keeps the physician notified on the patient's status between visits. Additionally, if the need for nursing and medical supervision increases, the patient can be re-evaluated to determine the need for a level of care change.


How Does The Referral Process Work?
When you or a loved one has been hospitalized at another facility and needs short-term skilled nursing care or rehabilitation before returning home, ask your discharge planner to contact the Culbertson Memorial Hospital Patient Care Coordinator regarding placement in our Swing Bed Program. Your referral will be reviewed to see if you meet criteria for admission.


Ask your Discharge Planner to contact:
Melinda Murk, Patient Care Coordinator
238 South Congress Street
Rushville, IL 62681
Phone: (217) 322-4321 x 5378
Fax: 217-322-5288


Who qualifies for Swing Bed?
A Swing Bed Stay is available to patients who have been hospitalized at Culbertson Memorial Hospital or another facility and need short-term nursing and/or rehabilitative services.
Criteria for admission to the Swing Bed Program includes:
A consecutive three-day acute care hospital stay within the past 30 days
Stable medical condition
A skilled care need related to the acute care hospitalization
Participation in Medicare Part A, or other qualified insurance plan, or ability to private pay for services
Eligibility is reviewed on a daily basis. To remain in the program, the patient must be participating and making progress in their plan of care, in addition to meeting the criteria above.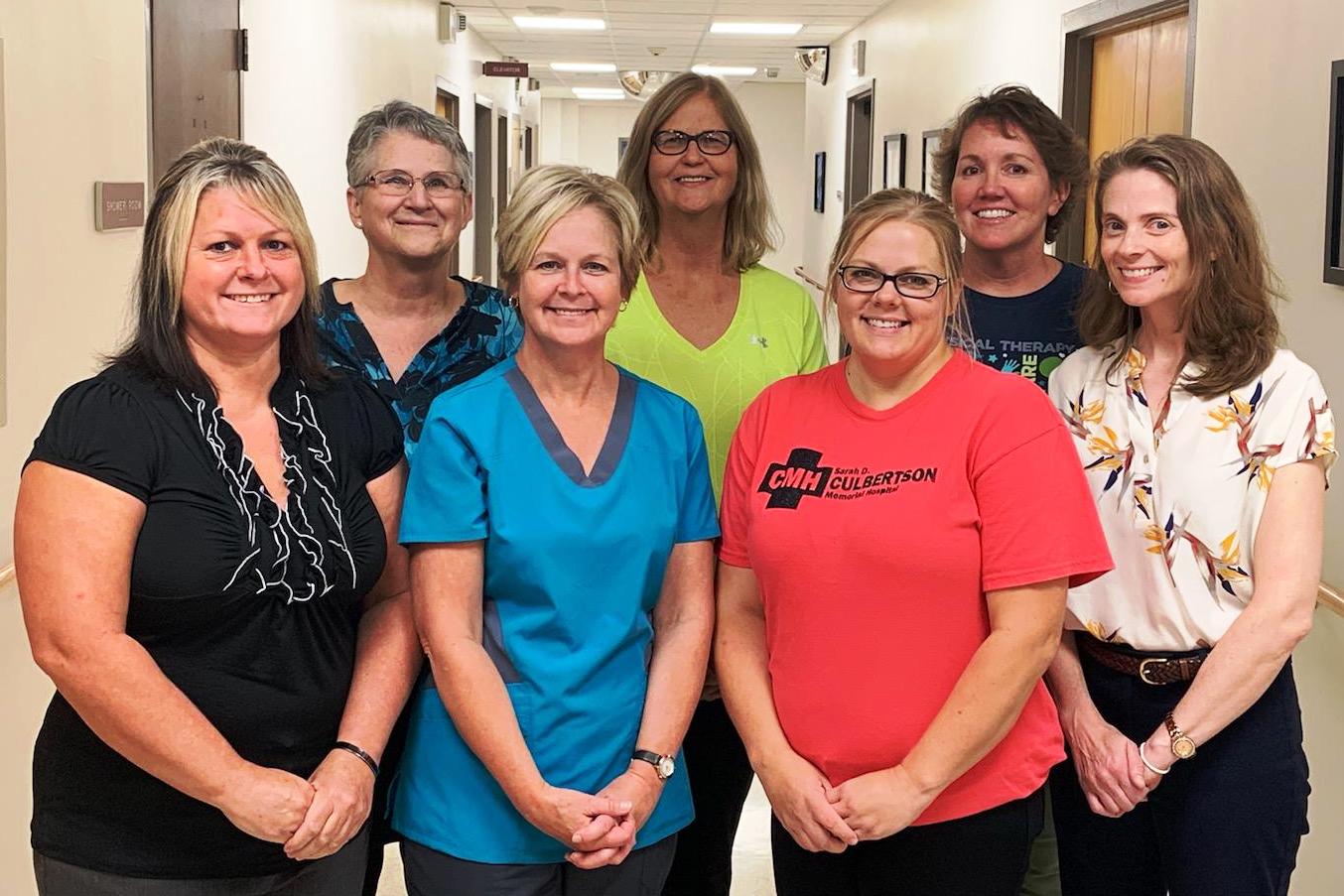 Your Care Plan Team
A multidisciplinary team approach is used to develop a personalized discharge plan for each patient. Along with the Patient Care Coordinator, members of the team include staff from therapy, nursing, pharmacy, social service and dietary. A care plan meeting is held at the patient's bedside each week to set goals and discuss patient progress and discharge needs. The patient is encouraged to invite family or friends to attend as well.
Skilled Care Services
Examples of skilled services include, but are not limited to:
Physical, occupational and speech therapy following surgery, a stroke or an illness or injury
IV medications, such as antibiotics
Wound management/sterile dressing changes
New ostomy or stoma care and education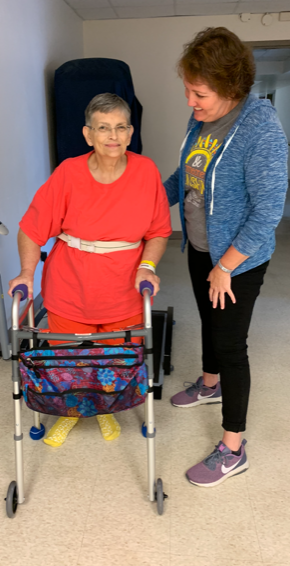 Swing Bed Therapy Services
Culbertson Memorial Hospital's Swing Bed unit's top priority is to assist patients in recovering their independence and mobility through intensive therapeutic sessions. Our skilled physical therapists evaluate each patient's capacity and develop a program to meet achievable goals. Therapists work with each patient employing techniques to lead to recovering pain-free movement or to teach patients how to handle equipment that allows them to return to some level of self-sufficiency. Treatment may include therapeutic exercises, endurance training, training in activities of daily living, massage, joint mobilization, applications of heat and cold or wound care. Occupational and Speech therapy is provided to swing bed patients if they are needed. All therapies have short and long term goals for their patients to achieve while in the program.
Discharge Planning
Our Patient Care Coordinator can assist with arranging for needed services upon discharge, such as:
Home Health Care
Outpatient Therapy Services
Safety Alert Systems
Assistance with Activities of Daily Living (Housekeeping, Meals, Transportation & Supervision)
Senior Life Solutions Program
Outpatient Chronic Care Management
Arrangements for Assisted Living or Long-Term Care



Melinda Murk, Patient Care Coordinator shared,
"This is a great program where families can bring their loved ones for short stays. Discharge planning is built on continuity of care that includes identification, assessment, goal setting and coordination of services they are going to need, all setup before the patient leaves Culbertson."



Activity Program
A special activity program can be designed for patients according to their needs and interest. Activities may be ordered by the patient's physician or are available at the patient's request. Personal care items such as nail care and nail polish are also available.


Meals
Meals are served in the same manner as Acute Care hospital inpatients. The Culbertson Memorial Hospital Dietary Department will work with the patient and their doctor to provide the foods they need and enjoy.


Your Room
Patients are assigned a room on the hospital's acute care floor. If the patient is currently a Culbertson acute care patient, we allow the patient to stay in the same room whenever possible when they transition to our Swing Bed Program.


Temporary Leave
Patients may take a temporary leave of absence from the hospital to attend an appointment or a social event if approved by the physician.


Financial Information
Swing Bed Care may be paid for with private funds, private insurance and/or Medicare. The patient's physician and the hospital staff can help the patient determine if they qualify, under federal guidelines, for Medicare coverage. A patient's private insurance company will determine if it will cover Swing Bed Care. If a patient is not eligible for Medicare or private insurance coverage, they have to pay for their care through private funds.


Remember!
When you have surgery at another facility and need rehabilitation or skilled care, have the hospitals Discharge Planner contact Culbertson Memorial Hospital for our Swing Bed Program. Please have the Discharge Planner contact: Culbertson Memorial Hospital Patient Care Coordinator Melinda Murk at (217) 322-4321.