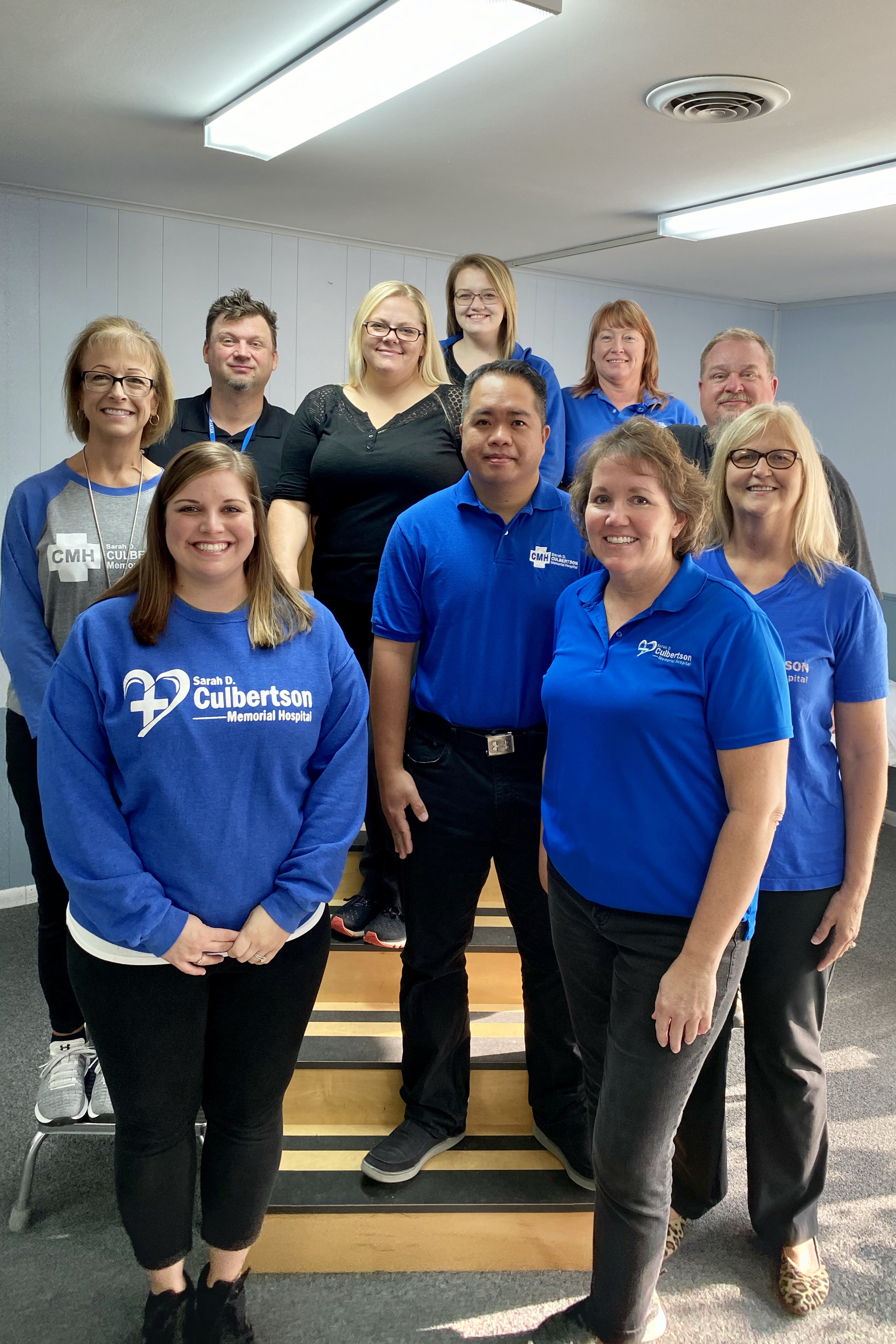 Whether you need occupational, physical or speech therapy, the Culbertson Therapy Services Team can meet your needs.
The goal of the Therapy Services is to help each patient achieve their full functional potential. This goal is achieved by performing an initial evaluation that will help our staff develop goals and a treatment plan that is specific to each individual client. All three components of therapy treat patients of all ages and with all levels of injury, illness, or disability. The outpatient therapy department is located at 206 South Monroe Street in Rushville, on the corner of Monroe and Madison streets, in the Dr. Robert E. Cox Memorial Therapy Clinic. We also serve the acute and swing bed patients in the hospital. Culbertson Therapy Services has a satellite clinic in Beardstown, in the Heritage Health building, 8570 St. Lukes Drive, Suite 2000.

Please call the main office at (217) 322-5286 to schedule all appointments. Our office hours are 8:00 a.m. – 4:30 p.m. Monday – Friday.
In order to qualify for therapy services, you need to have a current prescription from a licensed medical provider, and be aware of what therapy coverage your health insurance offers.